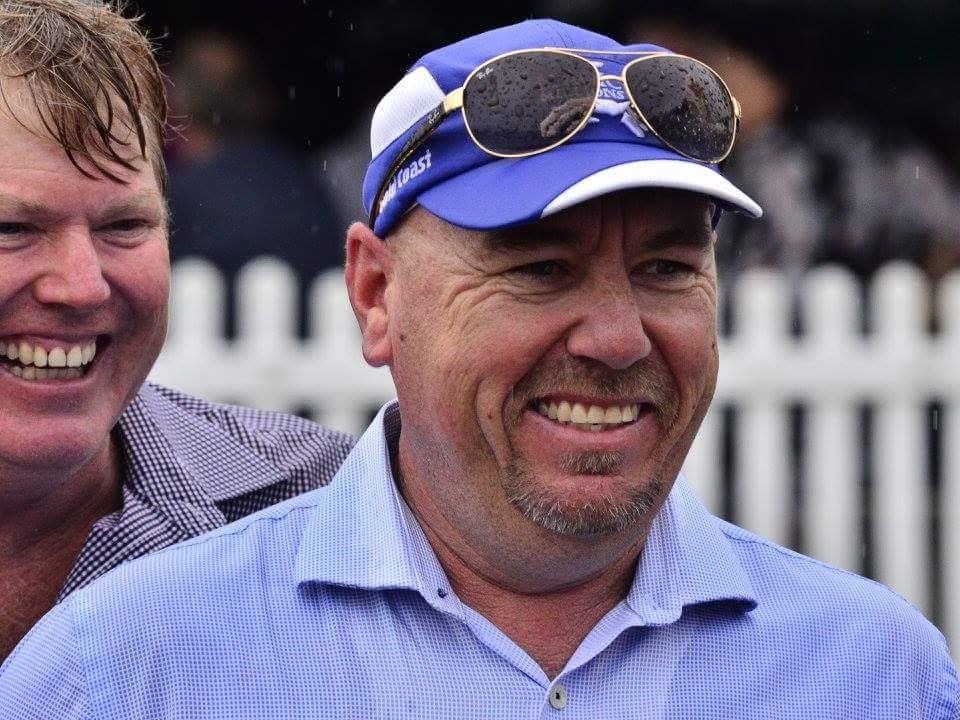 Darryl Hansen
 MARK TWAIN once said: "There are only two important days in your life – the day you were born and the day when you realise why."
Like all of us, Sunshine Coast trainer Darryl Hansen has no memory of the day he was born, but he remembers exactly when he knew what he wanted to do with his life, train thoroughbreds.
"I was 12 and I was at school. The penny dropped one lunchtime. I remember saying to myself: 'I'm going to become a trainer'."
Teenagers are not widely known for patience and because of the Queensland Rules Of Racing, Hansen could not strap his trainers' badge on until he was 21.
To know Darryl is to know he was not going to stay away from horses until 21. He kept his hand in with ways he is happy not to mention today, but that experience was crucial when the badge was in place.
"The first horse I had, Tommy Boy, ran a couple of placings then won three straight." The train had pulled out of the station.
"Once horses and racing are in your blood, it's in your blood, full stop. My grandparents had been taking me to the races since I was six."
That was in Townsville and his best mate back in those school days, Johno Lees, remains just that today.
"We played sport together and we'd laugh at anything. It's exactly the same today."
When the Lees decided to get into ownership (previous story) there was going to be only one trainer. And with shares in six horses in the Hansen stable today, a whole bunch of fun has been enjoyed.
"Racing at times can test your patience, so it's important you make it fun. The critical point of that is that you actually can."
Amy Bowden says she always loved horses but never saw racing as a career path.
Things change. These days she is life partner and right-hand-co-manager for successful Sunshine Coast trainer Darryl Hansen.
But it all could have been different.
Born in Sydney,  Amy found herself in the tiny Victorian town of Patchewollock, population 133.  She dabbled with riding trackwork, the horse attraction not suffering a dent by coming from the metropolitan Sydney that houses 5.13 million to patch into 133 others.
"Mum loved horses and I soon found myself cow mustering. At age 12 I did a 700km endurance race from Apollo Bay to Patchewollock ." On the final leg Amy  walked her horse the last 10km as he was lame from riding him into the pub at Lacelles.  On one leg the pair went 30km, cantering the entire trip. Boy, even three decades back horses were bred tougher than the overall levels of today.
"There were a lot of crossbreds and Clydesdale crossbreds."
Amy was one of those selected to join a band of women and a small handful of blokes
 to attend a clinic to showcase women involved in camels 
in male-orientated United Arab Emirates. Returning to Australia at 18, Amy left horses briefly when, like a typical teenager, bars and blokes took centre stage
. 
"I moved back to Sydney and joined a Wyong stable." Things took a serious backward step when Amy was involved in a serious motor accident. "I broke both ankles, one knee and an elbow. Later I moved around and had two children."
Amy realised she needed to return to the workforce and moved to the Sunshine Coast to work for former New Zealand trainer Paul Duncan. And there at Caloundra she met Darryl Hansen.
"I never saw racing as a career path because mum did not encourage me that way and had she done that I would have been in it a lot sooner. I've never been afraid of anything so I'm pleased I re-found horses.
"I prefer them to people."
A tongue-in-cheek from one of racing's friendliest participants.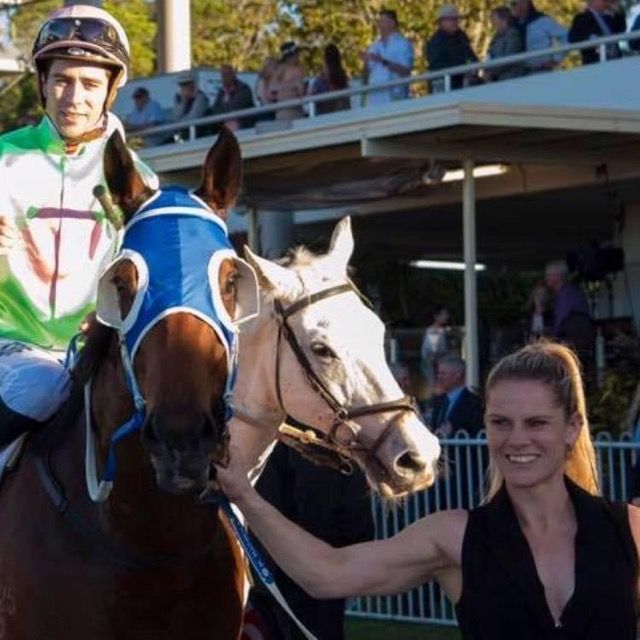 Georgie Hansen wants to become a trainer, but there are no favours for the boss's daughter.
The 19-year-old has been working in the stable since she was 14 1/2 and she says she's probably getting closer to a trainer's badge.
"I want to train in partnership with dad, but he says he is not just going to hand me that, I have to work my way up from the bottom."
Georgie says she is "obsessed" with horses and says she was on a pony's back when she was four.
"I'm a year away from being 20. I should have me licence then."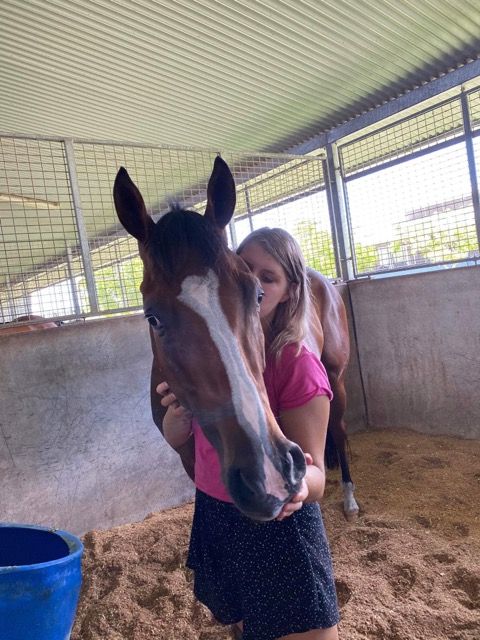 Kane St Vincent was adamant from age 10 he was going to be a jockey.
He had two stints and although he is today out of the raceday saddle, he's doing exactly what suits him.
"My dad trained in New South Wales, so I was always going to be full time with the horses."
Weight put the first end to raceday riding then after training with this brother Aiden at the Sunshine Coast he made a comeback. "This time the weight was even harder to control."
Today he has the perfect job. "I ride 8 to 10 of Darryl's each morning and work fulltime in the stable. "My ideal scenario."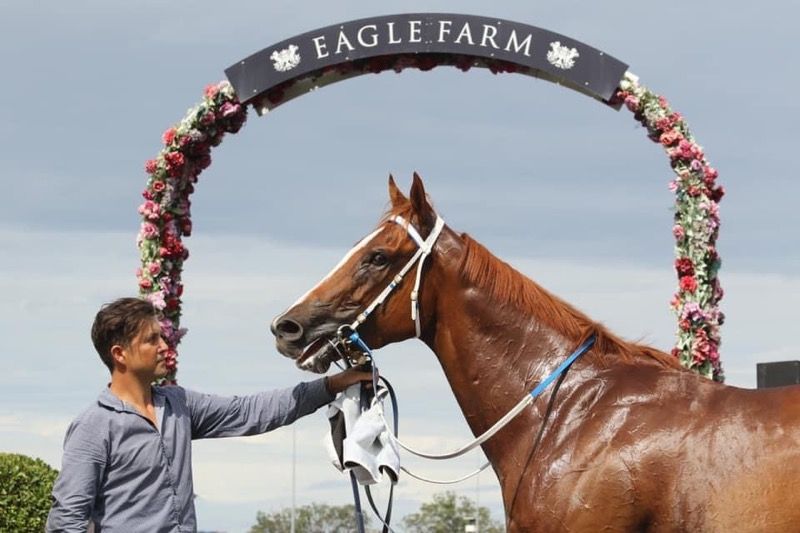 Address
Corbould Park Racetrack, 170 Pierce Ave, Caloundra, QLD, 4551 Australia